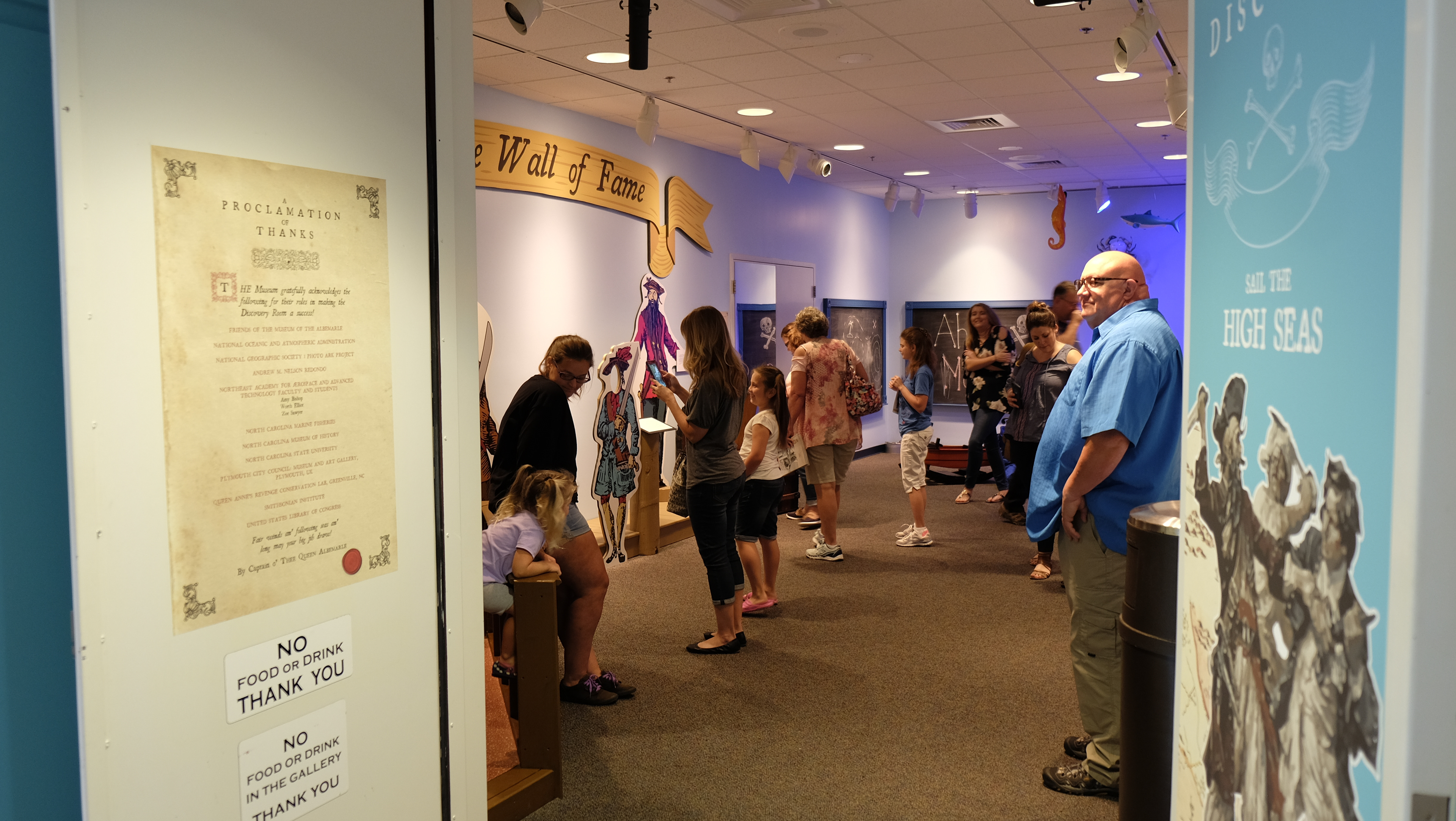 Discover: Sail the High Seas

Collaborating with the Museum of the Albemarle, I was invited to design the exhibit panels for their Children's Discovery Room scheduled to open to the general public on September 22nd. The new year long exhibit will feature maritime and pirate history in a immersive experience telling the story of the Golden Age of Piracy in the Albemarle Region. In addition, in a partnership with the Northeast Academy for Aerospace and Advance Technology. The exhibit will feature components from the winning team of students: Amy Bishop, Worth Elliot, Zoe Sawyer.
In addition to this collaboration, the exhibit also received collabes from the following organizations and institutions:

Friends of the Museum of the Albemarle

National Oceanic & Atmospheric Administration (NOAA)
National Geographic Society | Photo Ark Project
North Carolina Marine Fisheries
North Carolina Museum of History

North Carolina State University
Plymouth City Council: Museum and Art Gallery, Plymouth, UK
Queen Anne's Revenge Conservation Lab, Greenville, NC
United States Library of Congress
I also wish to honor contributions from the museum staff in the contruction of the exhibit design space. The opportunity to work with these individuals was a rewarding experience in of itself.
Wanda Lassiter, Associate Curator 
Paul Vincent, Collections Assistant
Matthew Ferrell, Museum Carpenter
Lynette Sawyer, Museum Specialist 
Lori Meads, Education Specialist 
Ben Shipley, Building Technician 
Jessica Cosmas, Artifact Collections Specialist 
and others who worked behind the scenes to make this exhibit possible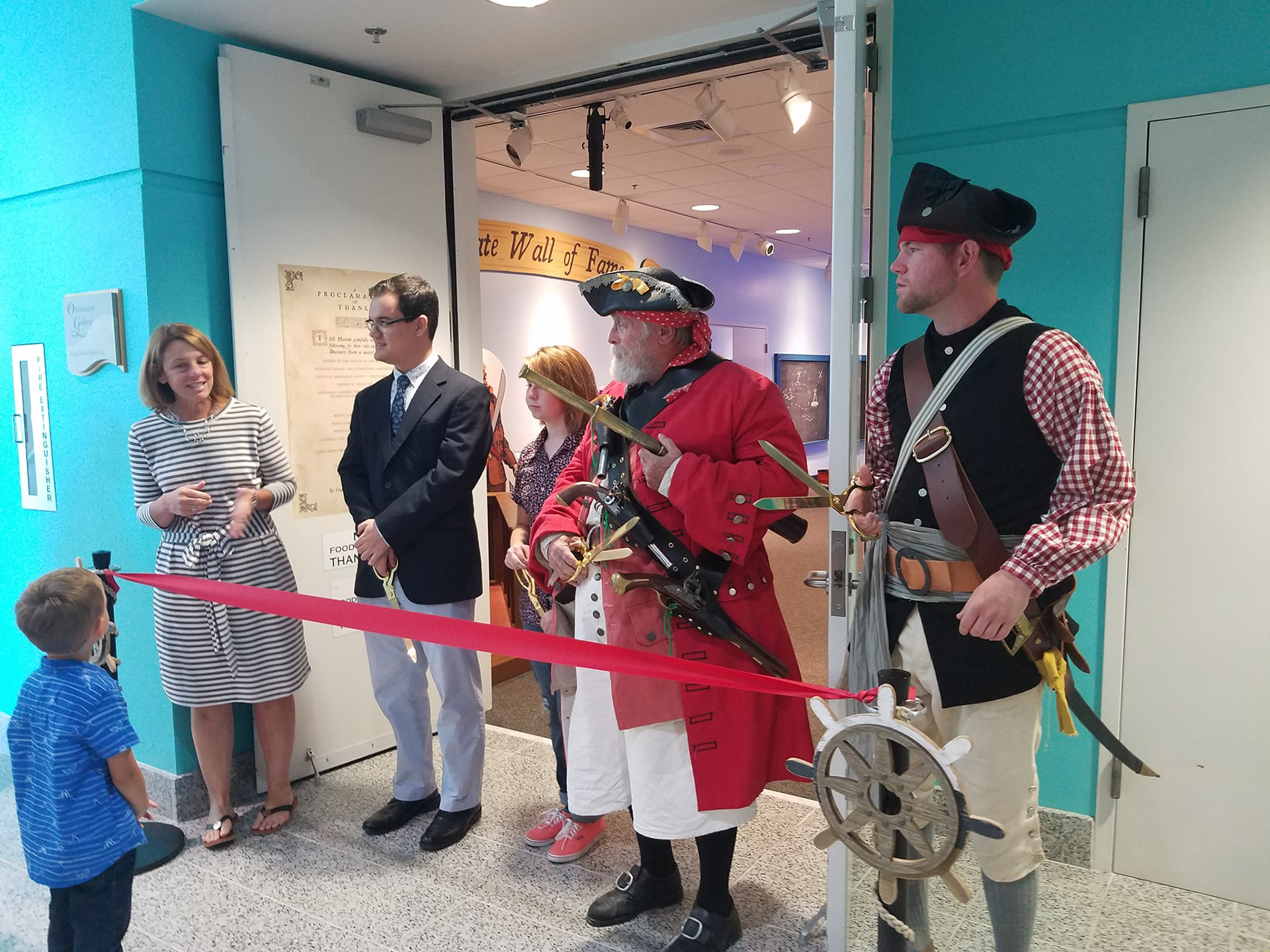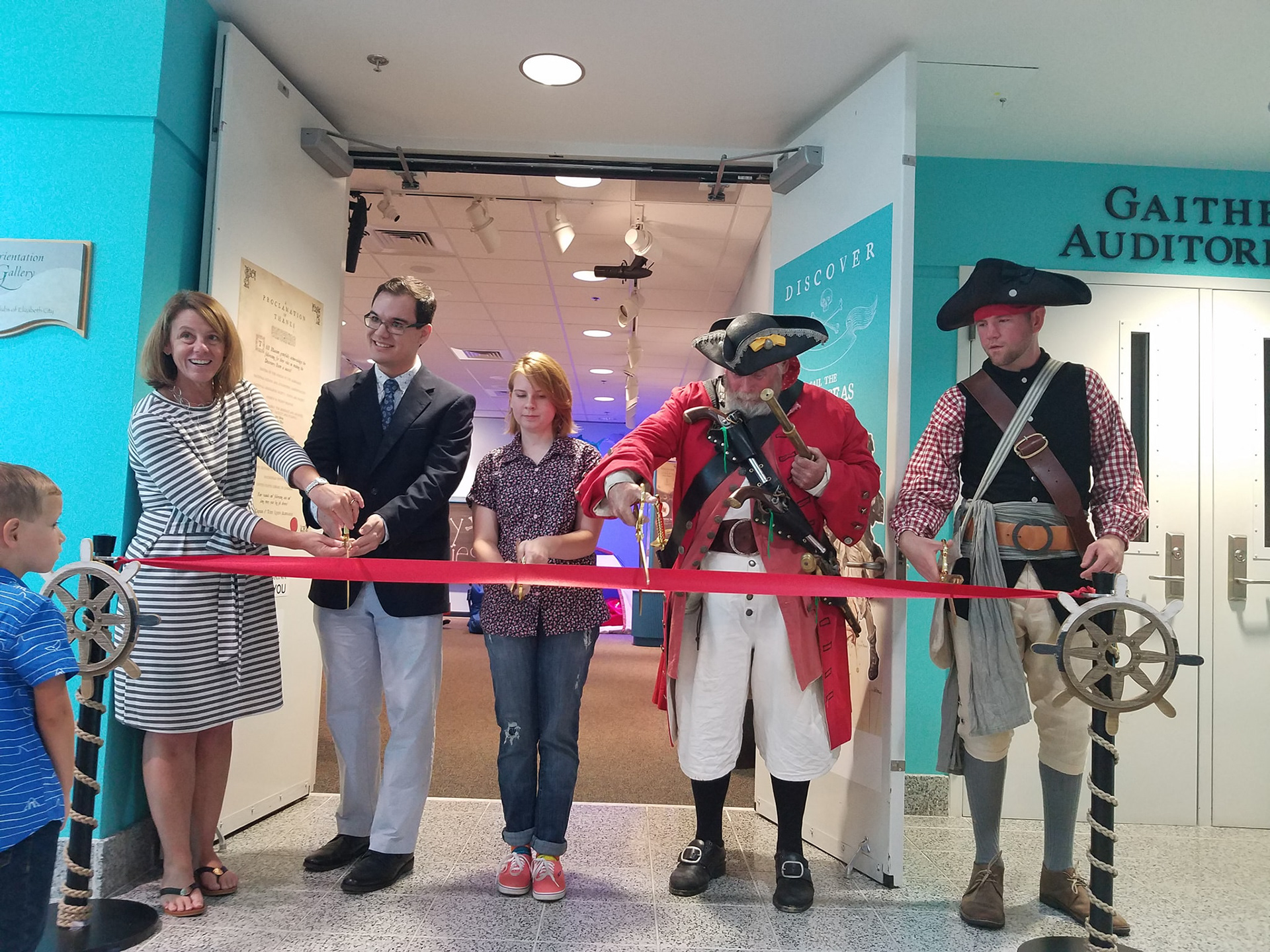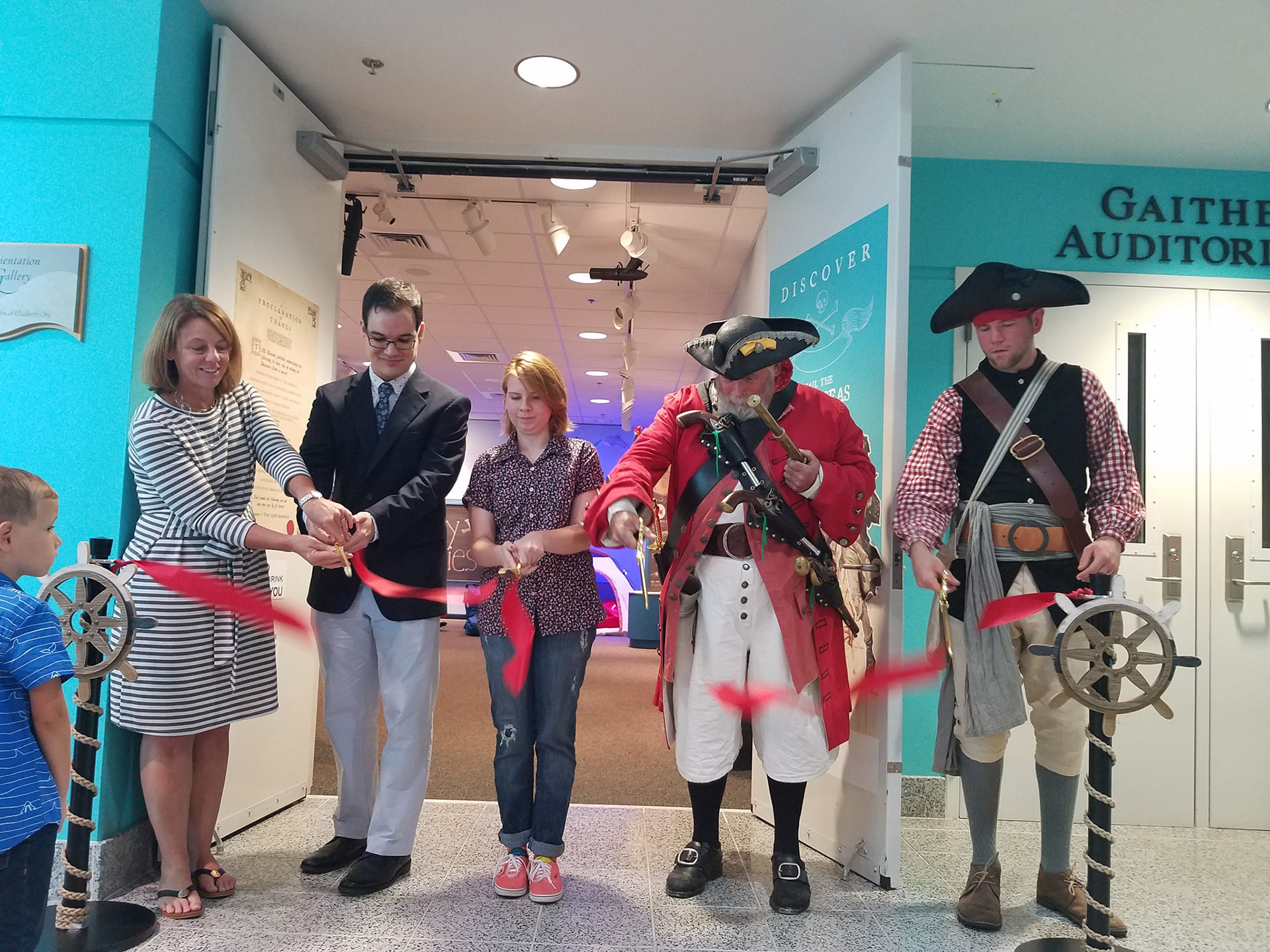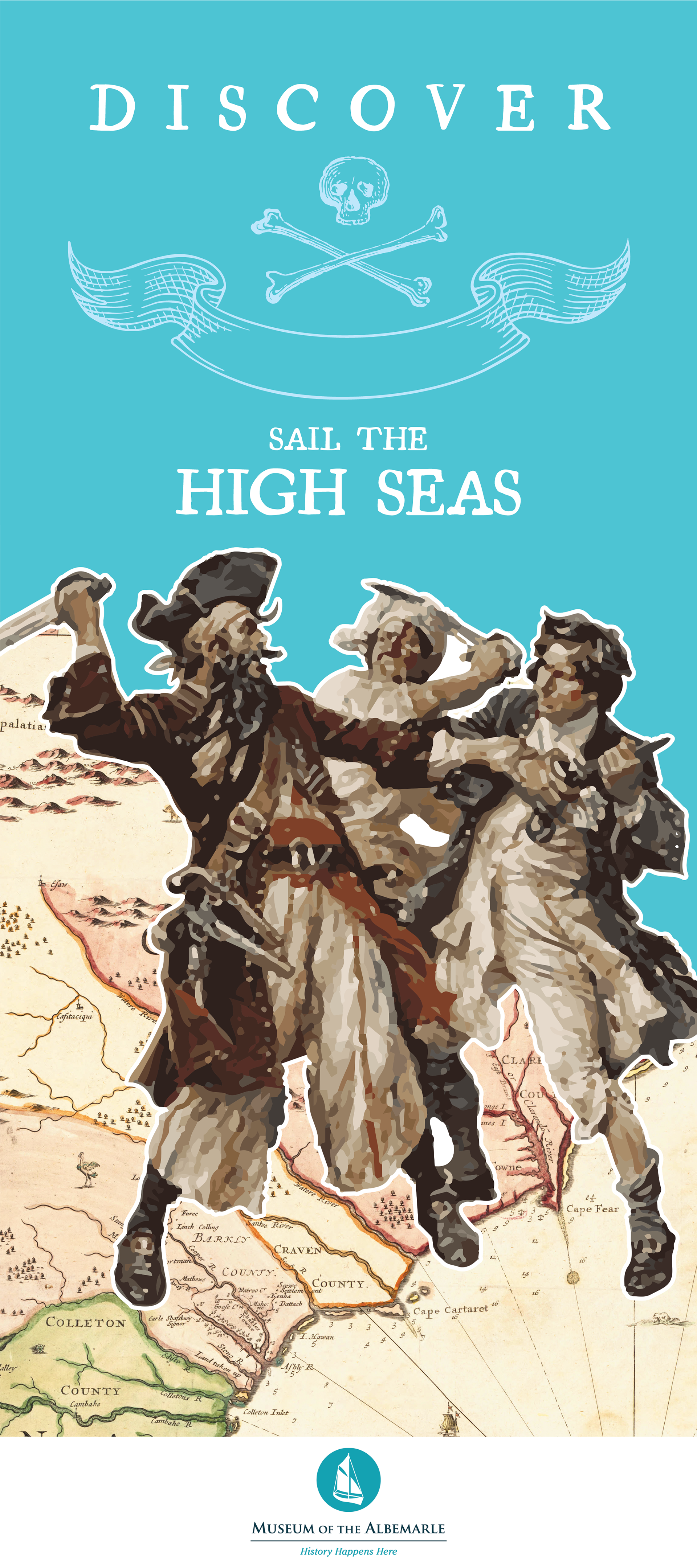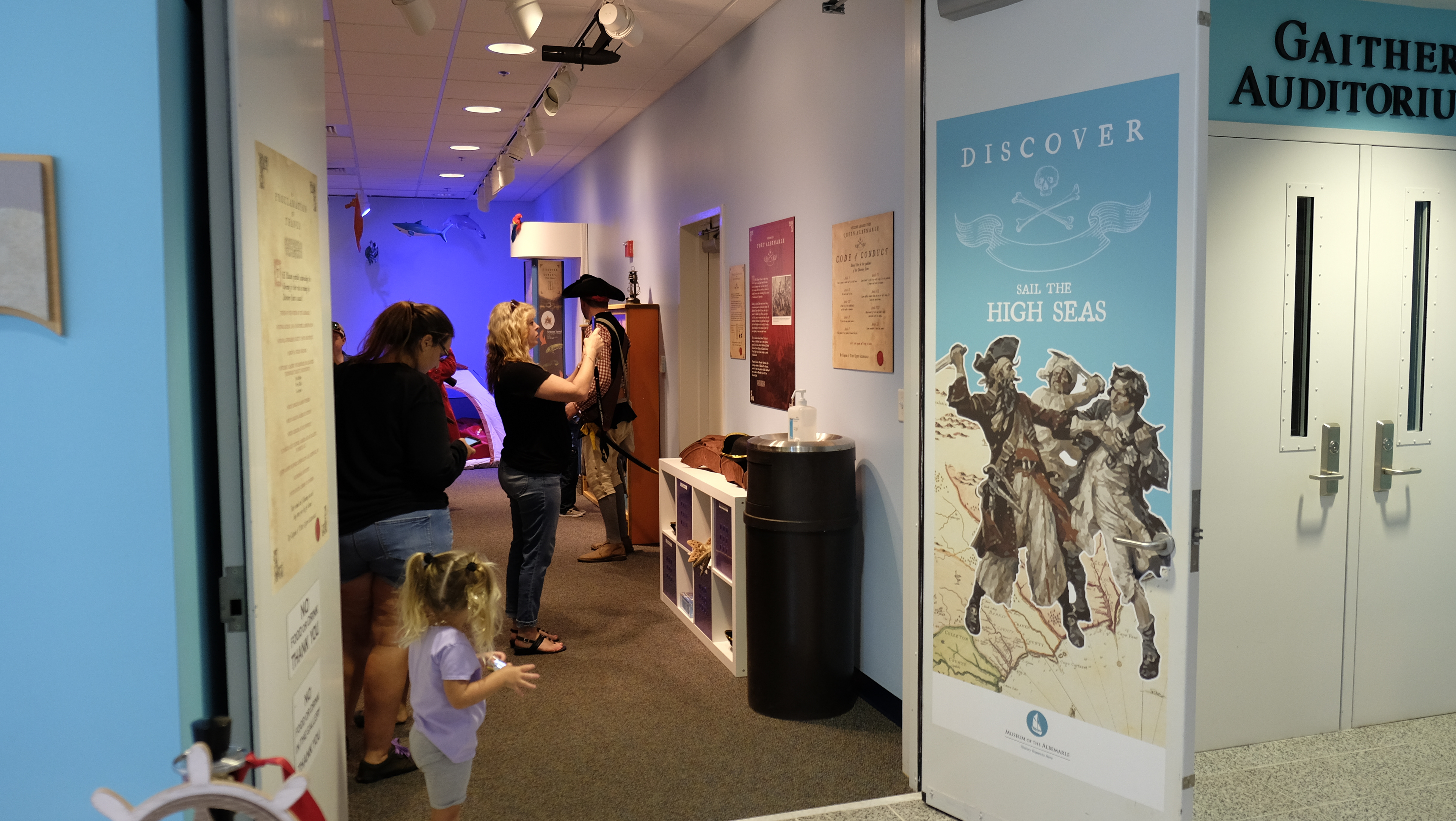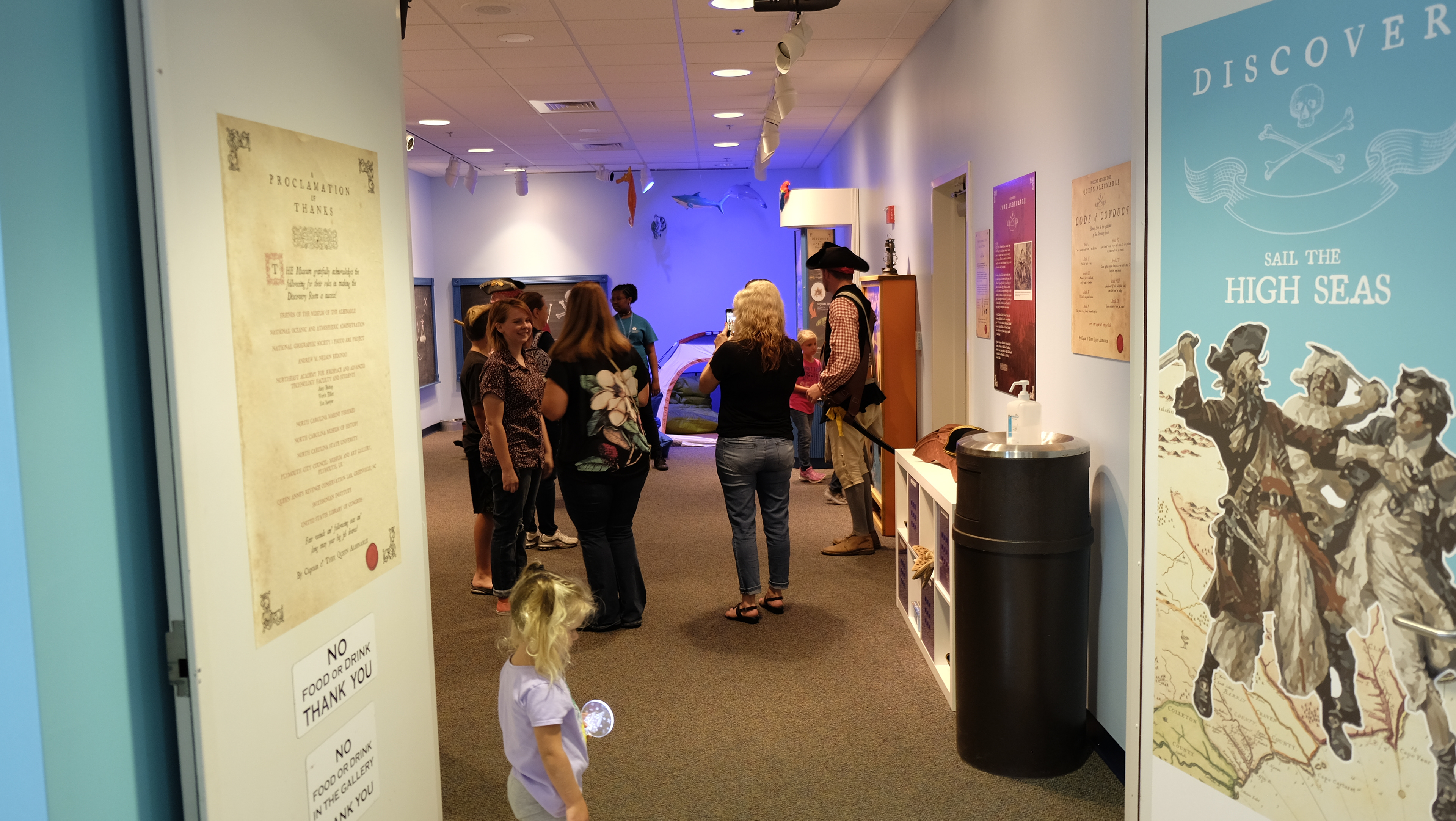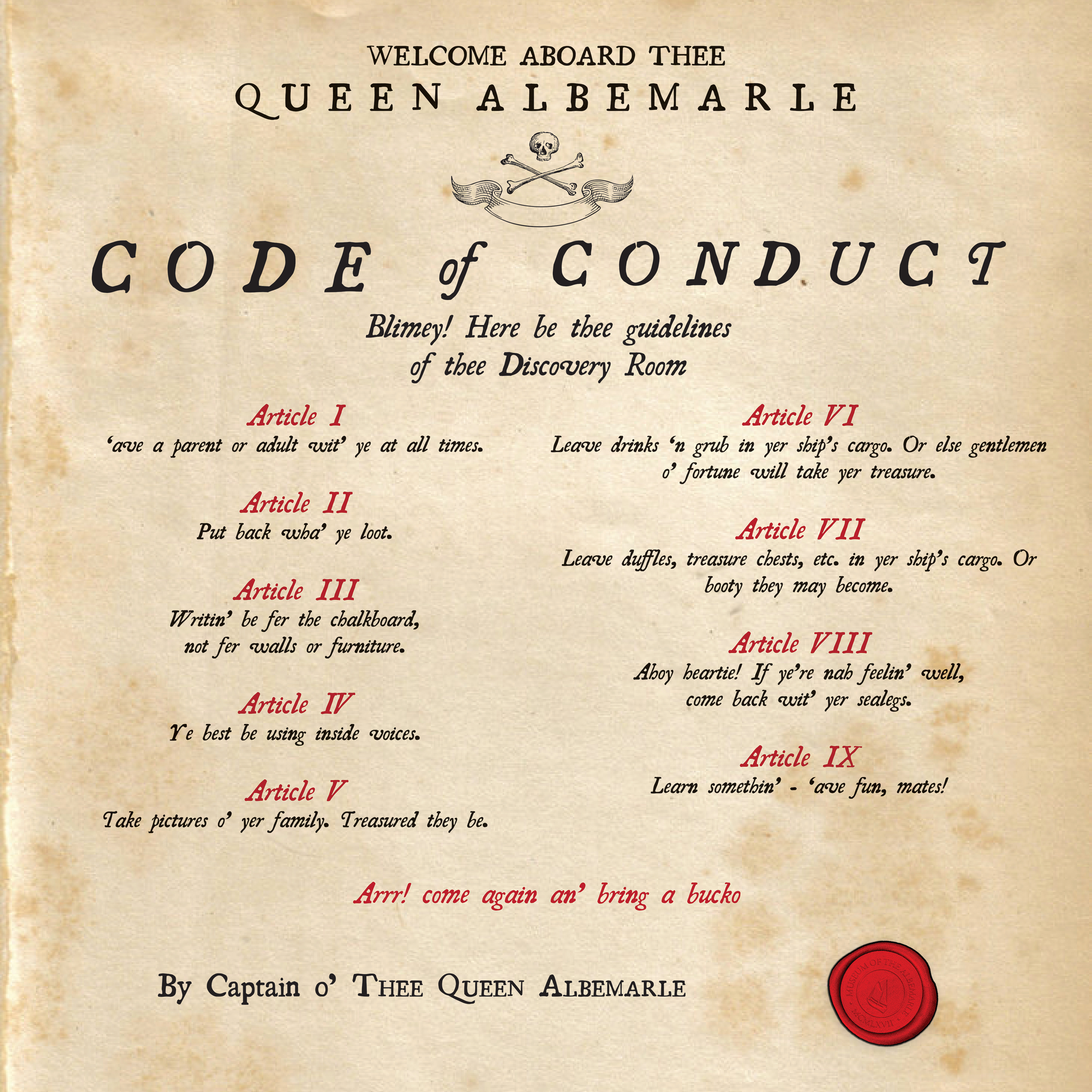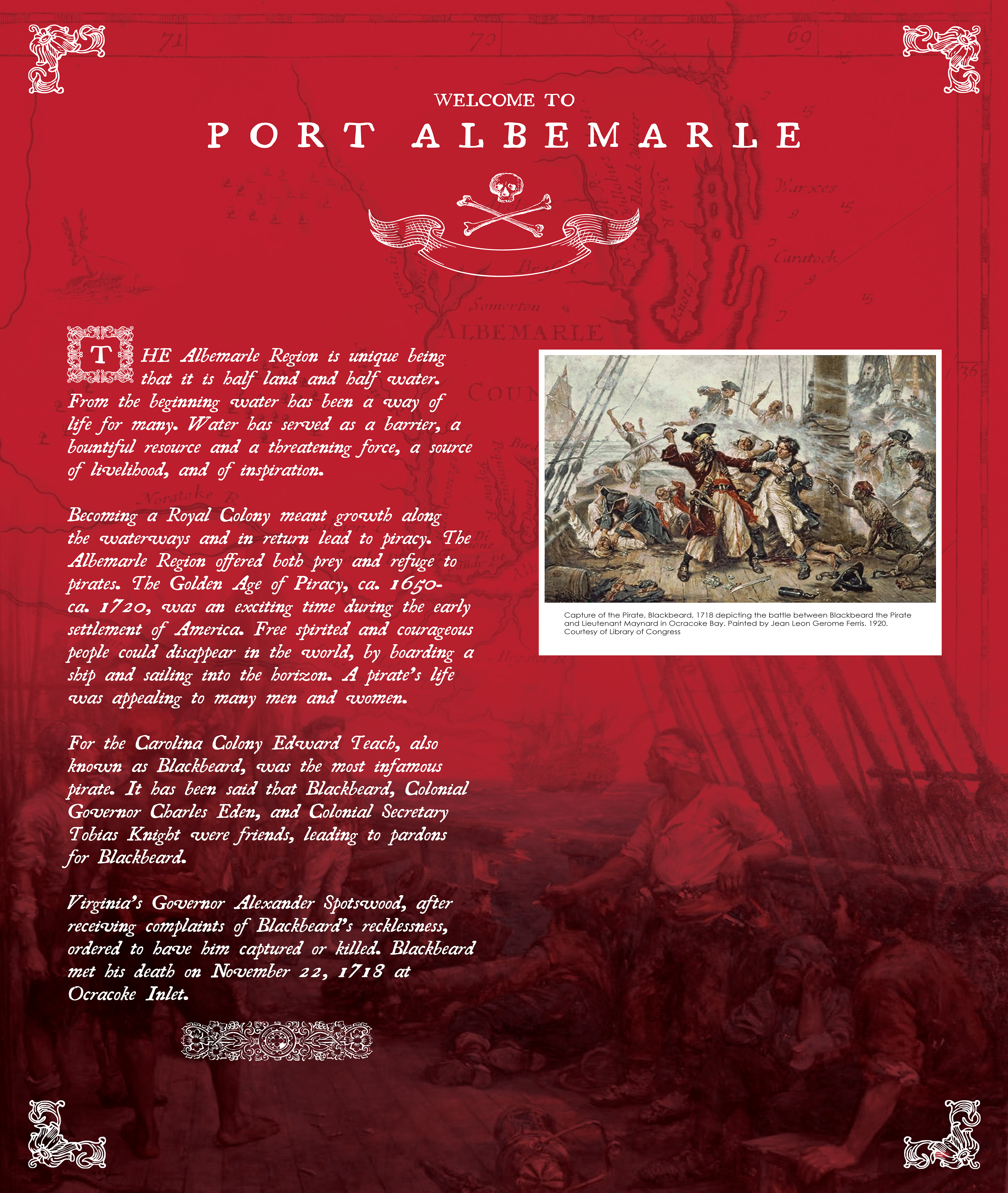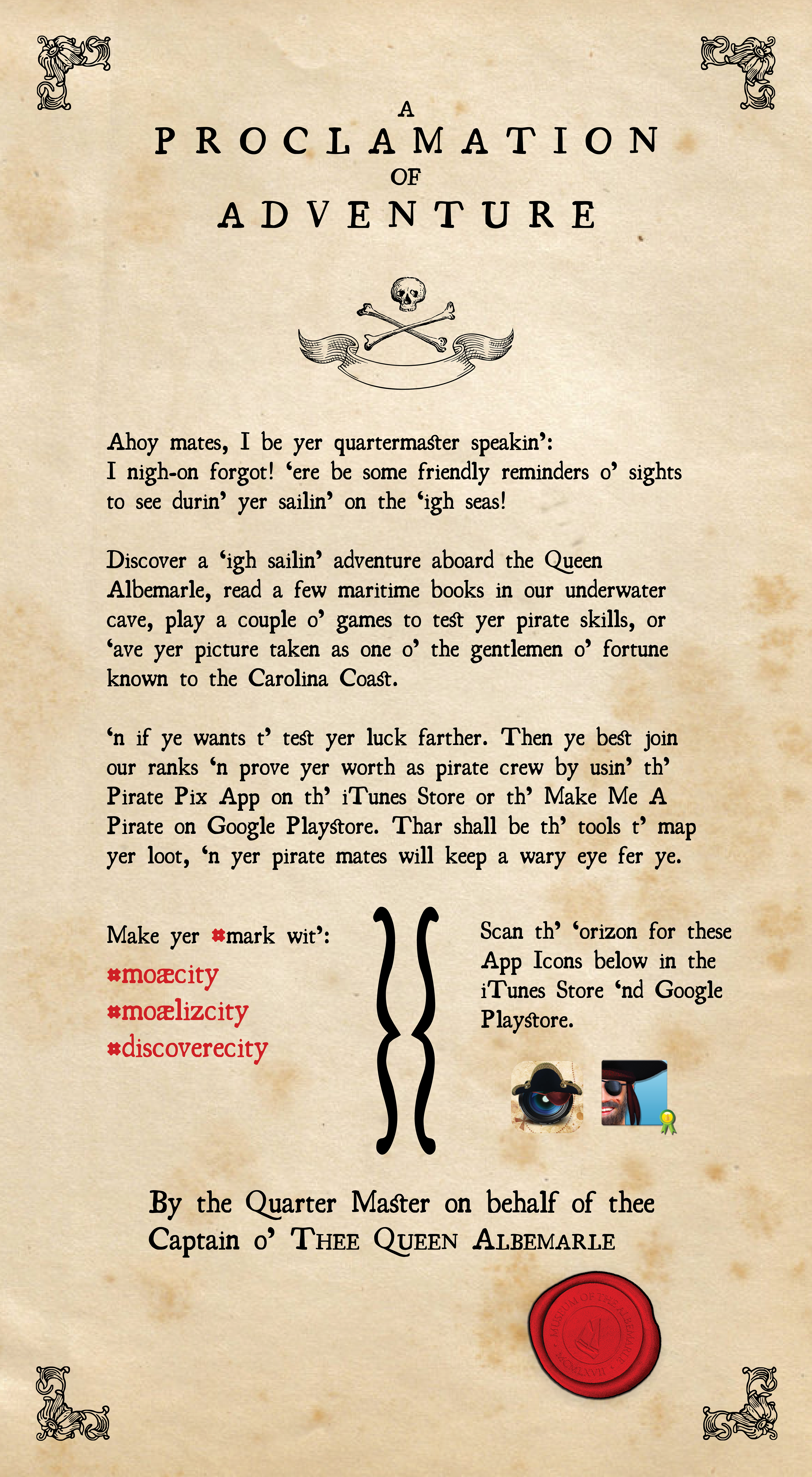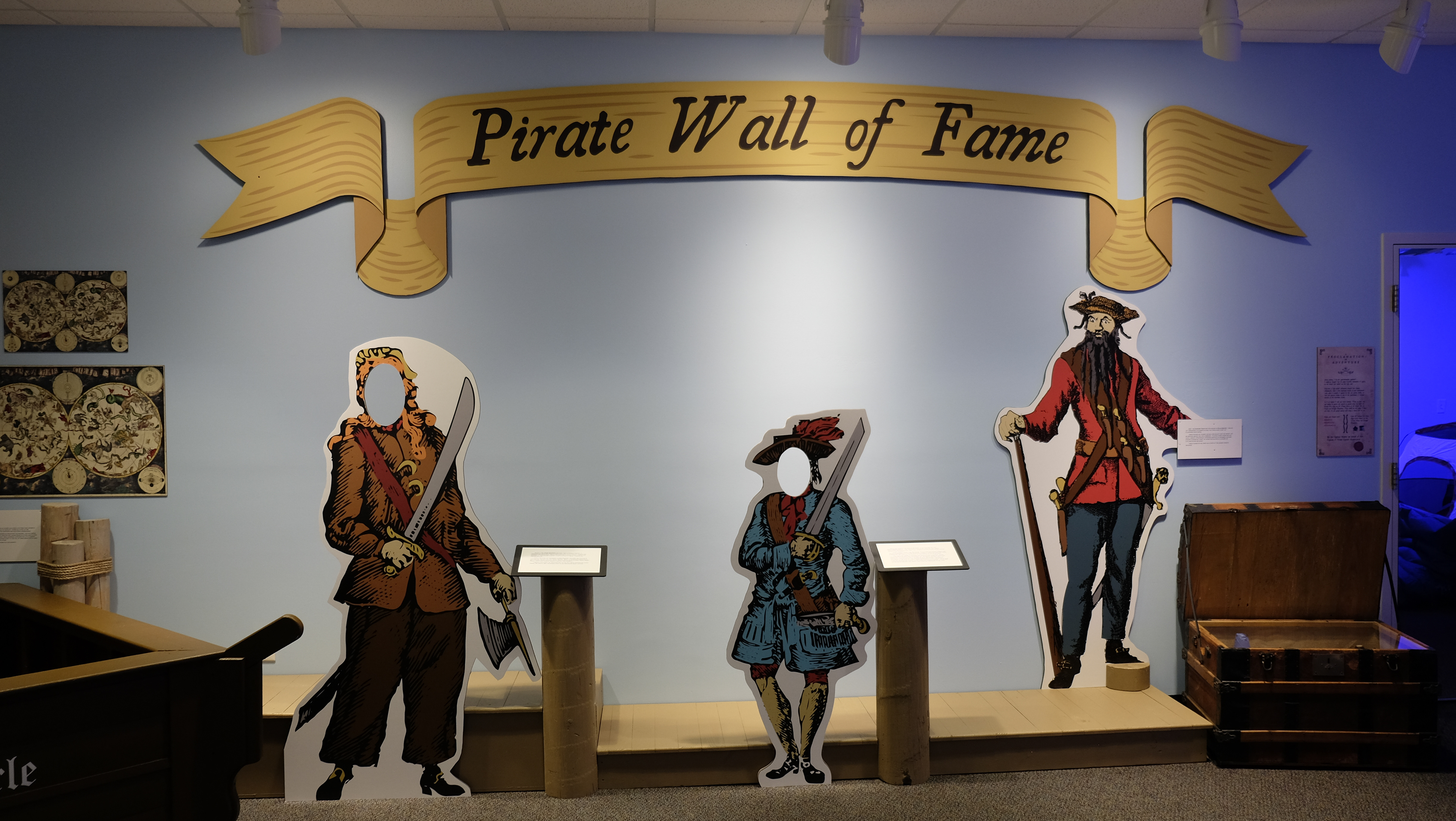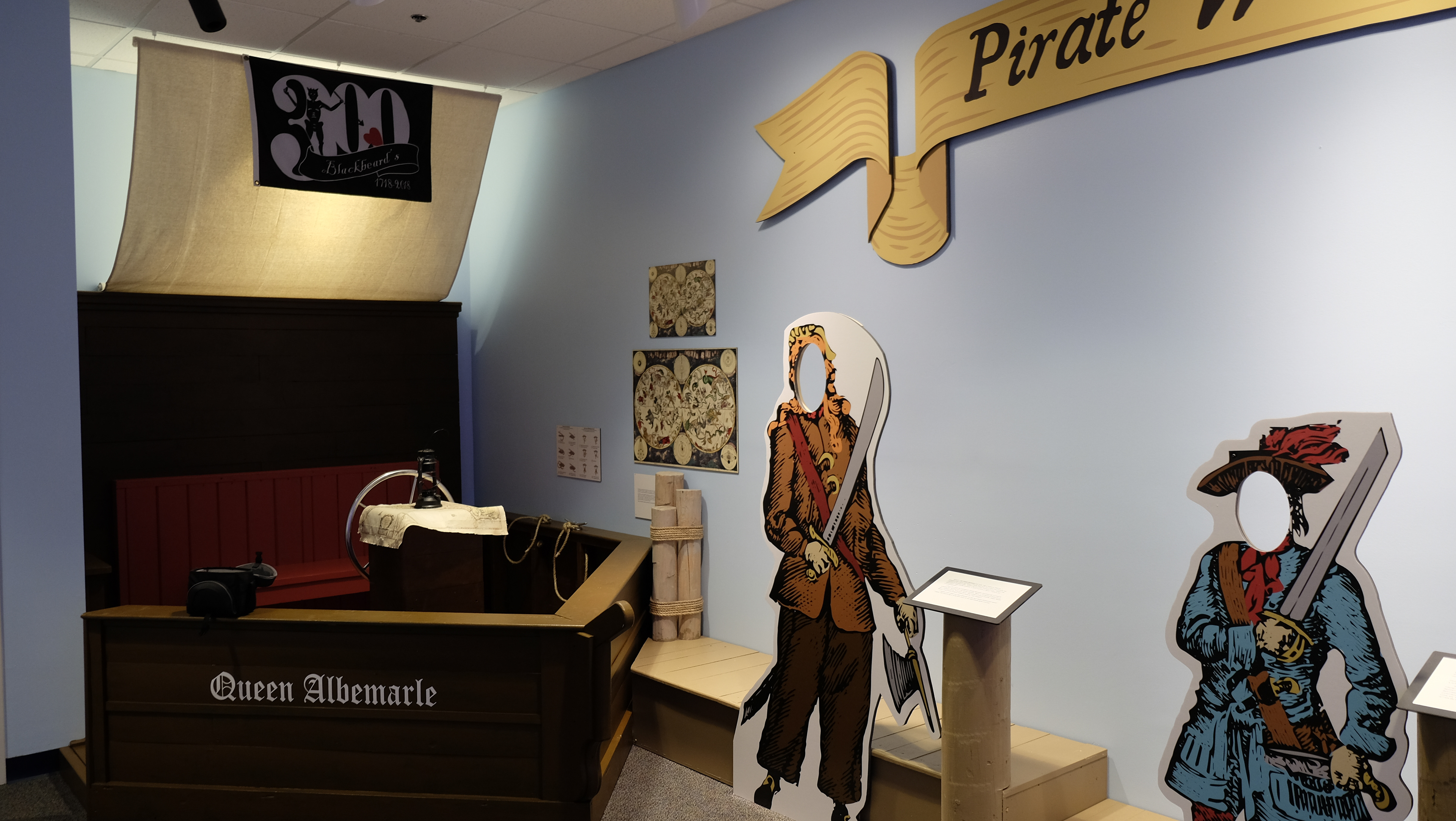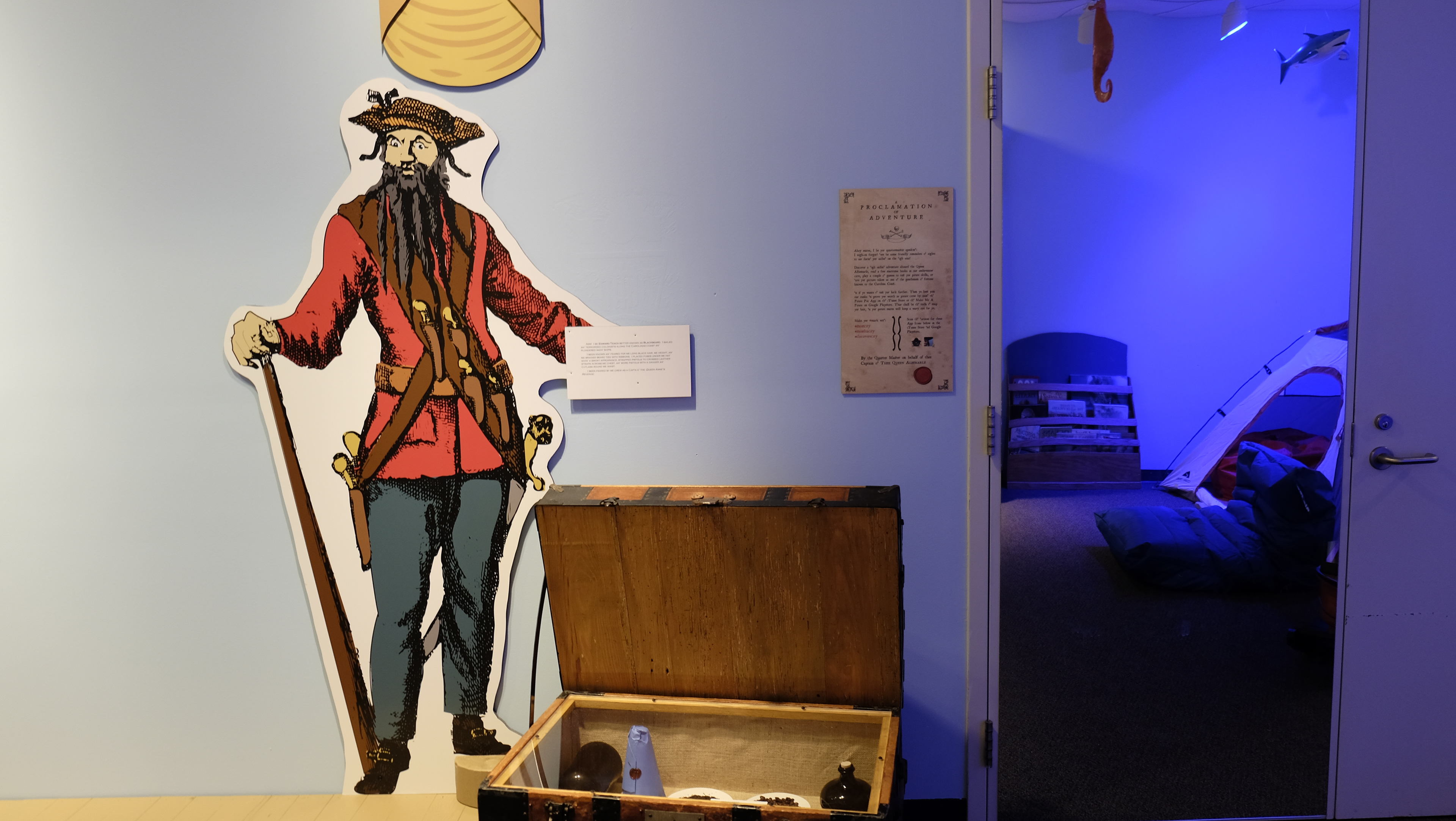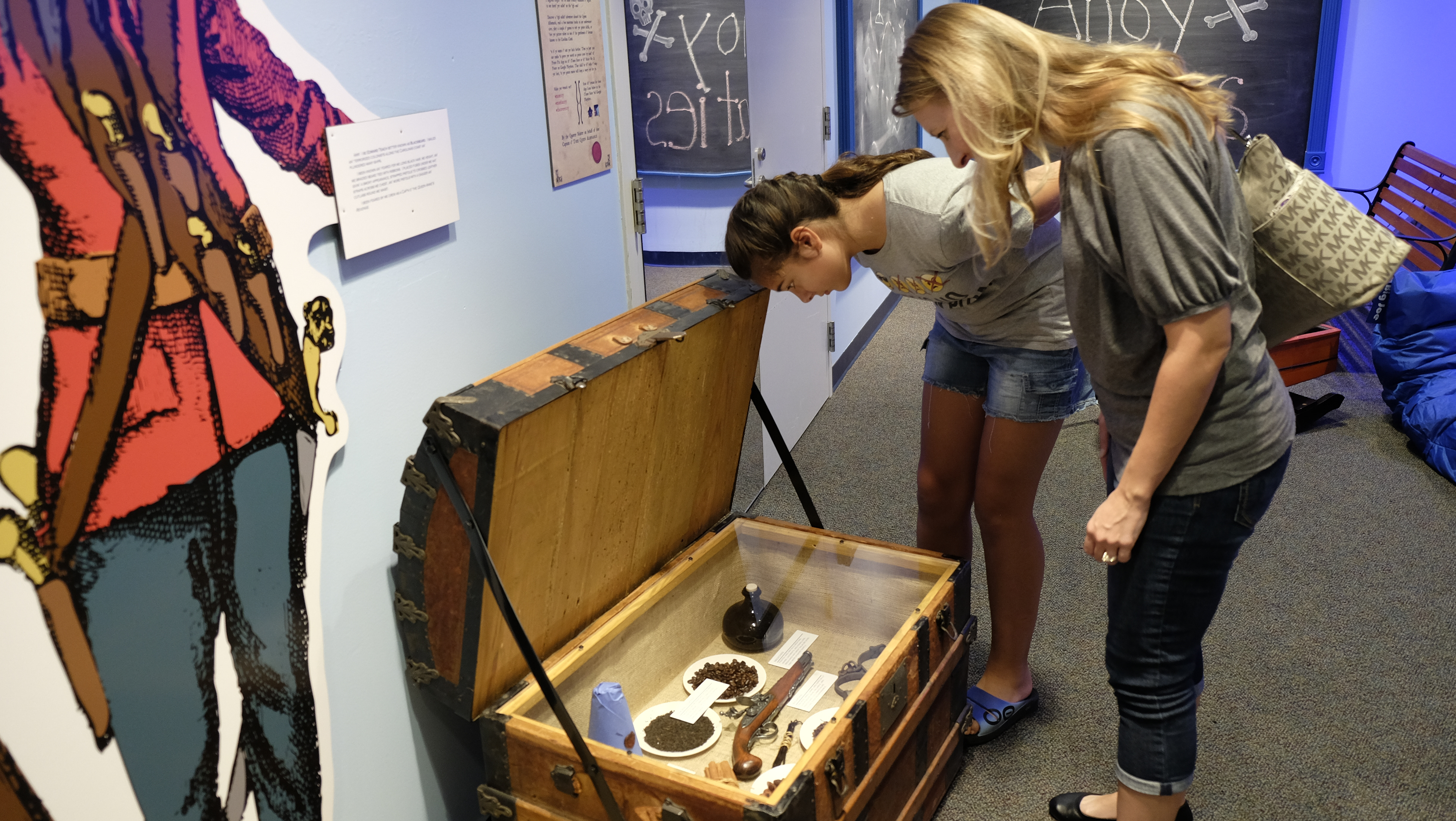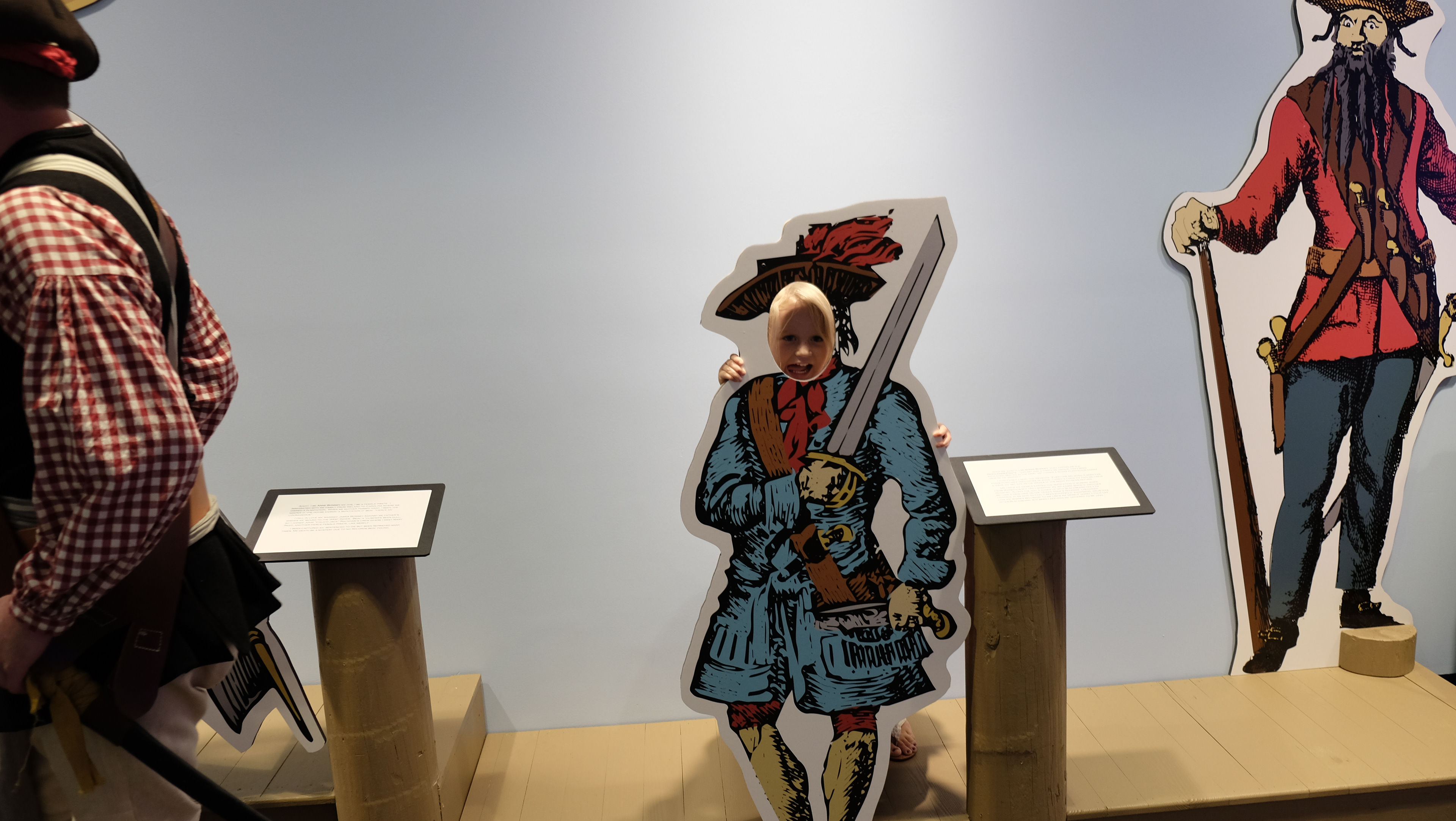 In a surprise piece, I added a handmade prop for physical interaction with patrons. Taking a document scan of a 1690 map of the Carolinas provided by the Library of Congress. I printed the map to original scale onto a fabric canvas, staining the blank backside to match the parchment on the front and adding distresses, folds, etc. to add some use and wear to the newly printed map. Over the course of the exhibit, this map will gain a life of its own through use by patrons navigating the Queen Albemarle, as they learn to map and navigate by the celetials beings called constellations, and how to tie a ship to the pirate dock while under the pirate flag of Blackbeard.